And Better Days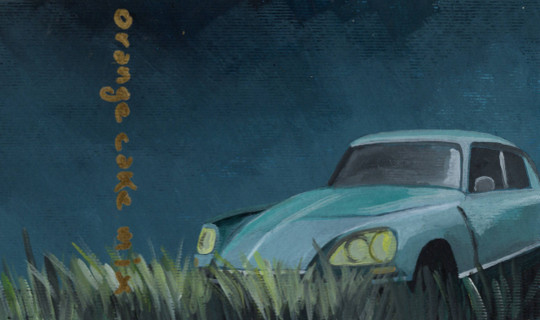 With my green Citroën Saxo I have covered more than 400.000 km. Somewhere I still keep the photo of the odometer. The distance between the earth and the moon is 384.403 km. It can therefore be said that I have been to the moon with my car. One day she abandoned me, her engine didn't hold up and my dream of reaching 800.000 km broke.
Before the Saxo, there was a Citroën AX, she too has come a long way.
I have painted many cars for AHT, among them, the car of my dreams, which obviously is a Citroën.
Listen to Orange Cake Mix's "Of Broken Dreams And Better Days".
And order your copy cassette tape here.