"Lathe Cuts and Losers: Singles and Compilation Tracks 2011-2021" by The Debts is an essential collection that really cannot be missing in your collection, it cannot be missing even in the event that you have all the lathe cuts and compilations from which these songs are extracted, it cannot be missing even in the event that you have all The Debts discs and have also published three with your label, it cannot be missing because there are at least four songs that I listen to for the first time and of which I know where it comes from. I'm obviously talking about me, who am crazy about The Debts and I have a copy of all the lathe cut and most of the compilations to which the Debts contributed a song.
The Debts are Dane Sybrant, Dane alone or Dane surrounded by his co-workers.
"Protest Song Against Protest Singers" is perhaps my favorite. I can think of a lot of protest singers, from Bari and elsewhere. Some have been singing the same protest songs for years, others the same song protesting for different things and there are those who have as a hit a portesta song written by others. A protest song should be followed by a protest gesture and something concrete. If the French revolutionaries had limited themselves to one song, there would have been no storming of the Bastille.
Of course I also have a particular soft spot for "The Desert" and "Golden Carriage" (these are taken from a couple of Almost Halloween Time Records releases) and "Emelia" (my daughter's name is Emilia).
Listen to the album here.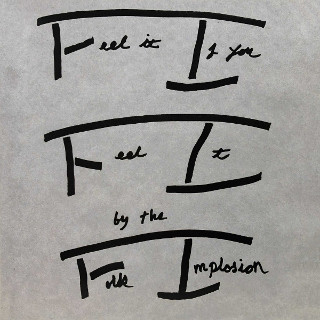 "Pole Position" was the first Folk Implosion song I listened to.
If I dig into the memories I still hear the voice of Fabio De Luca introducing the song. "The first single taken from Dare To Be Surprised", "the collaboration between Lou Barlow and John Davis".
I was crazy about Lou Barlow and Sebadoh at the time and things haven't changed much since then.
"Pole Position" won me over on first listen. Folk Implosion had a different sound than Sebadoh.
More captivating, if you like. Over the years I have understood the meaning of that writing that appears on the cover of "Electric Idiot EP": "Lou Barlow 50/50 John Davis".
Folk Implosion are not the same without one half.
If you listen to "The New Folk Implosion" you will realize it too. The album is nice, but obviously missing John, the sound loses its typicality.
I've been missing Folk Implosion every day since that album was released. It was 2003, 19 years ago.
I missed them so much that I never stopped listening to the old records "Take A Look Inside …", "Walk Through This World With …", "Dare To Be Surprised", the soundtrack of "Kids" and "One Part Lullaby ". The dust never settled there.
I listened to Folk Implosion so much that at some point I started to think that the proportion was not right. 49% Lou 51% John. Because over time I fell in love with John Davis' music and in his records I found the sound of Folk Implosion. Fleshed, reduced to the essence but clear, evident.
And when John Davis played some of the Folk Implosion songs live, for me, without Lou, the percentage in John's favor went up to 70%.
But in all honesty today, after listening to "Feel It If You Feel It" I have to tell you that Folk Implosion is Lou and John and the proportion is correct: 50/50.
I look forward to the record.
Listen to the album here.
Here is an opportunity not to be missed, Linda Smith is reissuing some of her tapes.
Love Songs For Laughs from 1989 and I So Liked Spring from 1996.
Linda is unique, her music is unique. It will win you over at the first listen.
"Love Songs For Laughs" is an example of Bedroom Pop or Bedroom Oop music, out of place music, songs that for me have a difficult historical placement, which represent an anachronism, songs that I can't believe were composed in the 80s, songs that sound contemporary today.
"I So Liked Spring" is the album that introduced me to Linda and the album that made me fall in love with her music. Poems by Charlotte New, music by Linda Smith. I have already written about this tape many times. The reissue is an opportunity to listen to this album in a different mix, less obscure, lighter than the original.
Listen to the album here.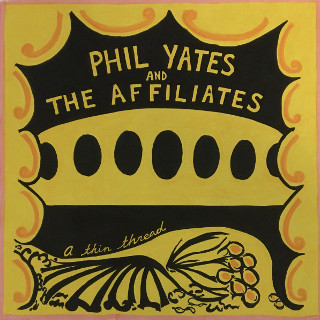 Being friends with Phil has its advantages and disadvantages.
He invited me to participate in a fantasy football league and I'm last in the standings but I get to listen to his new album in advance and in full.
"A Thin Thread" is the title and it is one of Phil Yates and The Affiliates' best. 
Phil is surrounded and accompanied by new Affiliates. How did he find them? Did they already play together? Were they waiting for Phil to arrive? Or were there auditions, selections?
Richard Bandini, Jay Lyon, Bill Urban and Phil Yates seem to have been playing together for a lifetime.
I already knew "Caraway", the song is featured on "Portraits From The Quarantine", a compilation that came out on my record label in 2020. Here appears in a different mix. The horns really do great.
If "I Can't Wait" is a typical Yates song, the endings of "Trash Carrots" and "Green Eyes" open the sound to new interesting possibilities.
"A Thin Thread" took at least two years to be completed but I read that some of these songs are even more than twenty years old, dating back to the period when Phil was playing solo acoustic. "The Door No. 3" is one of these. I must say that it combines well with the newer material as well as "Secret Decoder Ring" and "Smithereens".
"Ode To A Café Waitress in Montréal (18 June 1999)" closes the program and it ends up right on the podium of my favorite songs of the album. For the lyrics, for the music and for the story.
Listen to the album here.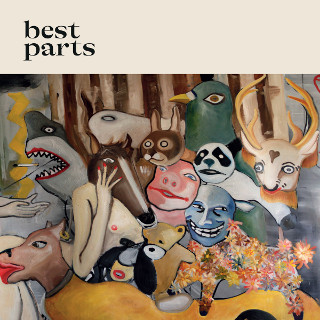 Best Parts is Stijn Anseel, Hans Gruyaert and Lobke D'Hespeel, they all have a special place in my heart, a place they have conquered with their music, the music the have done respectively with Autopilot, de portables and Mote, a place they keep firmly with this first album of theirs.
Most of the album has been recorded in time of lockdowns and social distancing, through mails and files exchanging.
It's true "The air is full of possibilities and chances" but are we really sure that the pandemic was an absolute evil? The time we have gained by staying indoors with our loved ones, the opportunity to carve out new spaces for ourselves. Would this record have been born anyway if the three had been absorbed by everyday life?
"The sky is so healthy all around, we might be the only ones breathing, whatever is in there" catapults me to March 2020 when I scanned the sky wondering if there really was something dangerous in the air I was breathing.
Lobke has an amazing voice, the three combine perfectly.
"Armstrong wins the race" is my favorite song along with "Broken Dreams".
I want to go to Belgium now. For Best Parts and breathe some Belgian air and with it the microorganisms present in the air, the good ones, those that activate fermentation and create the unique aromatic bouquet of lambics.
Listen to the album here.