UFO sighting on Henley-on-Thames.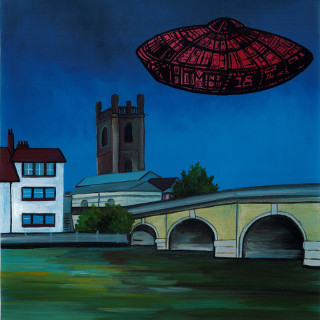 Two years ago, the original Home drummer, Sean Martin died.
He painted a Lazer Tag Amusement Center somewhere in Florida. There's a space themed room in there with many visual references to Home.
The UFO on every cover of Home "18" is a tribute to Sean Martin. You can have one floating on top of your house.
Listen to Sean's music here.
Listen to Home "18" here.