---
RAMON SPEED Effulgence And Alacrity
(7" Unread Records, 2009. 4 Tracks. Limited to 300 copies!!!!)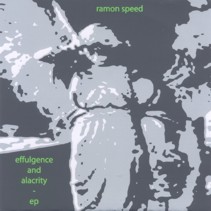 Listening to "Effulgende And Alacrity" makes us wonder if thirteen years have really gone by since the release of the last work by Ramon Speed, the monumental "Goodspeed Tape" that came out Sing, Eunuchs in 1996. Time seems to have stopped by, this 7" is a polaroid shot in the second half of the '90s, forgotten in an old memory box for years and finally brought back to light again.
George Peek has been one of the stars brightening the sky in Omaha, he has shared the stage with Simon Joyner, Mean Spirit'd Robots and Conor Oberst, he has contributed songs to some of the most important and representative compilations defining what is now known as the hometaping movement and that has seen hundred american and european musicians preferring their small bedrooms to well equipped recording studios to immortalize their own feelings, hopes and dreams, often reaching
creative peaks of unsurpassed beauty and authenticity.
Working at the "I Hear Strange Music" website has given me the opportunity to meet a lot of people in love with the music of Ramon Speed, waiting for a new release or simply looking for news that could break the silence around him. Unread Records has worked magic in this, has done the miracle and now we all hope that Ramon Speed will go on forever. The EP opens with "Amputee", a song that, from the early beats, already sounds like a classic of the homemade indie rock, as if it came directly from the creative genius of an early Elliott Smith. Pain and wish to start living again, will to rise from ashes, will to get rid of a past we where chained to. "I'm learning how / that old part / was just a vestige / i didn't need anyway / I'm going to start / that means today / to forget it was there" sings Ramon Speed on a bed of drums and distorted guitar. "Things havd clarity at 36,000 Feet", things can be seen better from above, Ramon Speed takes us by the hand and makes us fly in this second piece that we wish it will never come to an end. Suspended in the air, following the flying paths drawn by the guitar and the sketched piano notes. But it is not always possible to understand the others, to explain our reasons, to be understood. "Diet Of Worms" opens the side b and it's a small gem. Think of the best Sebadoh, distort and record in your little bedrooms a classic from Pavement. Ramon Speed returns and it's a wonderful coming back. "Upstate" ends and you can't keep yourself from playing this record again and again, continuosly... hoping that Ramon Speed will give us a new LP, another EP or a new song soon.

---
DAVID JABERI Out
(CDR Bridgetown Records, 2010. 9 Tracks.)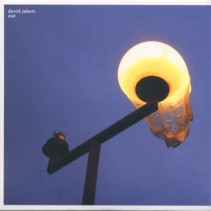 Part of this summer Bridgetown Records batch, "Out" is the record that confirms David Reza Jaberi as a rising star in the indie pop firmament. Following the split tape with Cole Milner on Goaty Tapes and the "Arcata/Joon" LP on Stop Drop Records, this record might disorientate those listeners who have imprudently forgotten to turn their clocks back to the 80's. This record sounds like a R&B classic. Funky bass lines ("Don't Rain"), clever beats, and a sweet melodic voice, hip hop choruses ("Thoughts"), indie pop/folk tunes ("Zaster Zone"), sexy synths ("Pick Urself Up"). Recommended to all those who have consumed their copies of Dump's "That Skinny Motherfucker With The High Voice?"
cassette.


---
ANCIENT CRUX Stage Fright
(CDR Bridgetown Records, 2010. 13 Tracks.)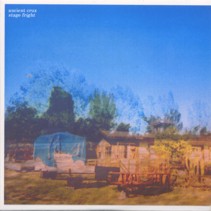 If you're looking for something to listen to under your beach umbrella, here's something you'll certainly enjoy. After a split 7" with Weed Diamond on Half Machine Records and a split tape with Ouija on Hi Shadow, Ancient Crux present us this wonderful ep titled "Stage Fright". Five new songs and as a bonus a full live set recorded in June this year at the Pehrspace in Los Angeles. Travis Von Sydow defines Ancient Crux as "my project" and in fact he writes all the songs, but he is also backed up by a group of talented collaborators. Brently Mitzner and James Tyler Haran in the ep portion of this release, Brent Wyman and Collin Webb in the live portion. And the result is a collection of delighful pop ballads that will remind you of The Shins, Built To Spill and the Sonic Youth of the Goo period (the title track would not disfigure in it). Catchy bass lines and synths ("Alma Reville" and "Man Running"), vintage fuzz guitars and weird vocals ("My Pillars Of Shame"), the hands of the clock are running back quickly till we found ourselves sitting on a sofa, in one of those old dark and dusty garages of the 70's listening to our friends playing some of their best tunes live. I'm going to wait impatiently for their full lenght which, I read, will come out later this year.

---
CIRCLE BROS Haven
(LP Morc Tapes, 2010. 6 Tracks.)


This month also sees the long awaited return of the Circle Bros, the creature of Wim Lecluyse. We've been waiting five years for this, and our expectations are highly rewarded. Haven is collage of songs that were originally meant to be released on different formats and that now find their meaning and continuity in this wonderful record. Drones and soundscapes à la Azusa Plane ("No Turning Back"), guitarloops, fieldrecordings and organs, but also, and this is a real revolution, vocals ("Sure") developing into a more song-oriented unit ("Unlikely"). The cover was drawn by Paul Funken to promote the belgian railways (!) and silkscreened on the 150 copies that were made of this... If I were you, I'll order this now.