Number 6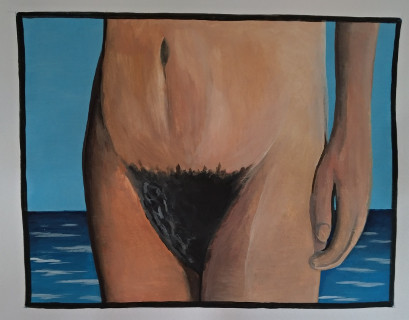 The Smorfia Napoletana, Neapolitan Grimace associates the number 6 with a very particular meaning.
6 is in fact the number of the female sexual organ.
Chella ca guarda 'nterra is a locution that actually identifies the woman's organ and highlights its shape and location.
In a broad sense, it also identifies love, passion, the couple relationship, but also maternal protection.
It is the first thing we know and see in coming to light.
Dreaming of the intimate female part means returning in some way to childhood, to the need for protection, to the fear of being abandoned or neglected.
It does not assume only and exclusively sexual connotations.
Then there are a number of other things or other actions that can be associated with this number. For example, the presence in dreams of a basement, which can act as a protagonist or as a simple setting for your dream. A similar speech can be made if a cemetery or a cave appears in the dream.
6 is the number to refer to even in cases where the dream stages a dog catcher.
On the front of the actions that can correspond to the number 6 we have instead getting angry, hanging, facilitating, talking, concentrating, rejoicing.
The Guardian Angel is also associated with number 6.
A superior divinity who takes care of the subject, supports him, helps him to grow, to mature, to become great, to overcome the many challenges that life puts in front of everyone day after day. our. A parent who loves, protects, guides and directs their child with dedication, without asking for anything in return.
"Jinx Protecting" is the fifth Floating Action album on Almost Halloween Time Records, once again in collaboration with the extraordinary People On A Position To Know.
90 copies as the numbers of the grimace, one for each number.
Seth Kauffman plays all the male characters, Yoko Ono the female ones.
It's a bit awkward but number 6 is also inspired by Yoko.
Order your copy now.
There is a good chance that your favorite number is still available.