Joe Speeboat funeral was celebrated a couple of years ago.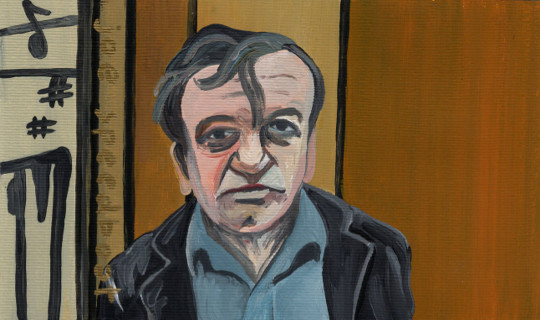 Their faces, dead, are portrayed on the cover of 7″ distributed free of charge during their last concert.
They died prematurely but fortunately, before their departure they left us several recordings, their last will.
The dearest one to me, is definitely "Feast Of The Upright Bass", a cassingle released in 2014 that appears on the Almost Halloween Time Records bandcamp page today.
It was never a secret that this record was recorded overnight, with a portable recorder and a phone and that the three session participants were drunk and lost, Drunk As Dunedin to be exact.
How much alcohol do Belgians hold? What is the per capita consumption of beer? What did they drink? Jupiler? Maes? Or something more refined? Troubadour Magma or Viven? Any XXX Bitter? Most likely from De Dolle, the mad brewers, a 10% alcohol content.
Yes because, Wim confessed: "We had been playing the title track for a while, the rest was all recorded in one evening, and never performed again: too drunk to remember how to play it"
I like this approach, I like their seriousness in the rehearsal room and I like Belgian beer.
"Feast Of The Upright Bass" is one of the few Almost Halloween Time Records to have been reissued. The initial edition of 31 copies immediately sold like hot cakes. The second is still available.
The fun with this series is that I portray actors, performers, friends, protagonists and musicians performing on an immaginary stage, always the same stage. In the gallery of covers made so far, I find a lot of friends, complete strangers and legends.
Who will be the next?
Order your copy on now.